Abraham Demoz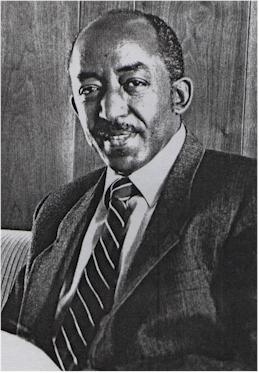 Dr. Abraham Demoz was a professor of Linguistics and African Studies at Northwestern University from 1974 until his death in 1994.
Dr. Demoz was a specialist in Ethiopian and Semitic languages whose research and publications focused on Semitic languages, Ethiopian studies and sociolingustics.
He was fluent in many languages, including Latin, French, Italian, Hebrew, Arabic and his native tongue, Tigrigna.
Before joining Northwestern as a permanent faculty member and head of the Program of African Studies in 1974, Dr. Demoz taught at Haile Selassie I University in Ethiopia, serving as dean of the Faculty of Arts from 1964-1967. He was also a visiting professor at University of London.
In addition to his academic pursuits, Dr. Demoz served on national commissions dealing with educational reform, language modernization and constitutional reform. He was active in exposing the famine in Ethiopia in the 1970s and campaigned for divestment in South Africa by U.S. universities and corporations.
Dr. Demoz was born in Asmara, Ethiopia. He received his bachelor's degree from Haile Selassie I University in 1956 and his master's in education from Harvard University in 1957.
He received his master's and doctorate degrees in Semitic languages from the University of California at Los Angeles in 1959 and 1964, respectively.
Back to top