Workshop on Sociolinguistic Data Collection
with Cynthia Clopper (OSU) and Matthew Gordon (U Missouri)
April 4–5, 2008
What: A hands-on 2-day workshop covering traditional and novel techniques for sociolinguistic data collection and analysis. The workshop was preceded by an optional pre-workshop seminar during which participants read key background papers and prepared materials for analysis and discussion during the workshop.
Where: Northwestern Library MAC/PC classroom
When: Workshop: Friday, April 4 and Saturday, April 5, 9am-5:30pm (lunch included).
Optional pre-workshop seminar sessions: 5 one-hour meetings during February and March.
Links:
Matthew Gordon's materials on questionnaires and interviewing
Cynthia Clopper's materials on the free classification method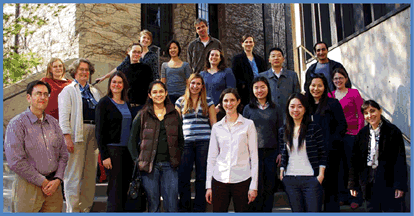 Back to top