Linguistics at Northwestern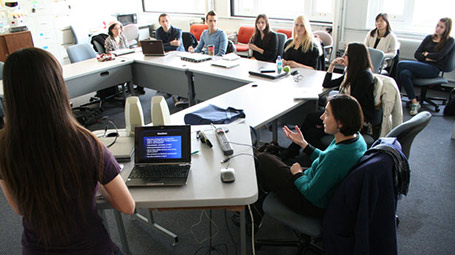 Language is a complex, species-specific system made up of several components (sound, sentence structure, and meaning). The study of linguistics gives us a unique window on the structure of the human mind and the mind's activity.
Events
3:30 PM - 5:30 PM, Online
This talk provides a description of the Vehicle City Voices (VCV) project, an oral history and linguistic survey of Flint, Michigan, an...
3:00 PM - 5:00 PM, Online
Dr. Ortega's main area of research is in second language acquisition, particularly socio-cognitive and educational dimensions in adult ...
3:30 PM - 5:30 PM, Online
TBD
Back to top