Linguistics at Northwestern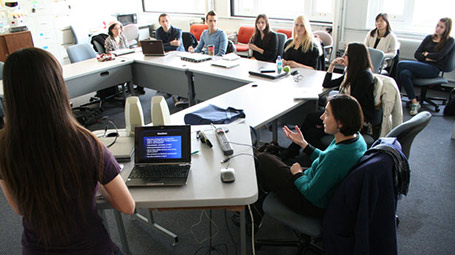 Language is a complex, species-specific system made up of several components (sound, sentence structure, and meaning). The study of linguistics gives us a unique window on the structure of the human mind and the mind's activity.
Events
12:30 PM - 2:00 PM, Online
Presentations of qualifying paper research by graduate students.
1:00 PM - 2:30 PM, Online
Presentation of graduate student qualifying paper research and undergraduate student honors thesis research
Back to top